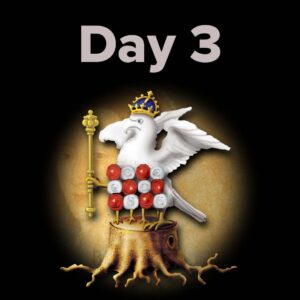 Thank you so much to art historian and author Roland Hui for his Anne Boleyn-themed contribution to the Anne Boleyn Files Advent Calendar. It's a lovely one!
Simply click here to go to the calendar, and the click on number 3. You can catch up on days 1 and 2 if you missed them too.
And why not enjoy an extra Tudor treat by heading on over to the Tudor Society Advent Calendar? – click here
P.S. Do remember to add yourself to the Anne Boleyn Files mailing list (and get 5 free gifts for doing so!) as I'll be announcing an online Anne Boleyn event to mailing list subscribers later this month – click here.