Access the Anne Boleyn Files Advent Calendar
Posted By Claire on December 2, 2021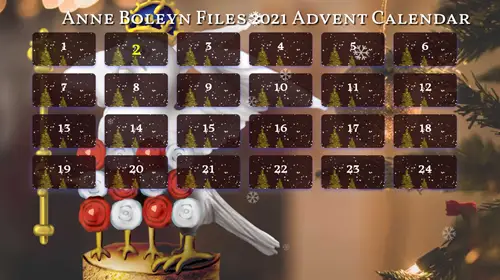 Visit us here at the Anne Boleyn Files every day to enjoy Tudor treats on our special Anne Boleyn Files Advent Calendar. We have had so many generous contributors this year. There's lots to look forward too.
Click here to go to the calendar now and simply click on today's door. You can also enjoy any you have missed.
Why not enjoy another Tudor treat each day at the Tudor Society Advent Calendar – click here.