Halloween Competition
Posted By Claire on October 17, 2009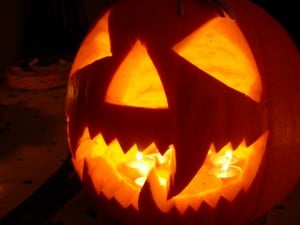 Yay! Competition time again! I love running competitions and this one has got a great prize.
As so many of you are buying pieces of our jewelry and headdresses etc. for your Halloween costume, I thought I would ask you to send in photos of you dressed up for your party and I'll choose the best costume to win a signed copy of Robert Parry's wonderful Tudor novel "Virgin and the Crab" – thank you Robert for donating it! The winner will also receive a 10% discount voucher for use on our jewelry.
Here are the rules:-
Your costume must consist of at least one item that you purchased from our shop
You must email your photo with your name and details of what item you have got on by the end of Friday 6th November – This gives you a few days to get the photo off a friend's camera or phone and get it sent to me.
You must give me permission to post your photo on the site – It would be nice to do a slideshow of entries and of course display the photo of the winner.
The competition winner will be announced on Monday 9th November in a blog post and the winner will be emailed for their address details. Robert will then dispatch the signed book.
Don't think I've forgotten anything! By the way, you don't have to be dressed as Anne Boleyn, just wearing one of our products. Also remember that anyone who send us a photo of them wearing one of our products receives a 10% discount coupon so there really aren't any losers anyway!
If you haven't checked out this week's other blogs then don't forget to read them and share your point of view:-
Please Note: Orders outside of the US or orders for the gold-plated Anne Boleyn B necklace can no longer be guaranteed to arrive before Halloween. If you live in the US and want something from "The Tudors" or "Renaissance" jewelry ranges for Halloween then please order quickly to make sure you get your order in time.