Day 13 of The Anne Boleyn Files Advent Calendar
Posted By Claire on December 13, 2021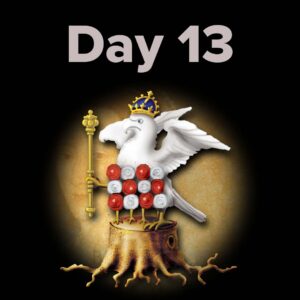 Day 13 of the Anne Boleyn Files Advent Calendar is a lovely treat from my dear friend Catherine Brooks of Not Just the Tudor Tracker.
Catherine visited a little-known Elizabethan manor house in Cornwall and shares details and photos with us. It really is beautiful.
You can enjoy today's treat and any that you have missed by clicking here.
AND You can enjoy an extra Tudor treat over at the Tudor Society Advent Calendar – click here.
P.S. Don't forget about my live online Anne Boleyn event which starts today with a livestream on "What did Anne Boleyn really look like?" on the Anne Boleyn Files Facebook page and YouTube. You can find the details (dates and times) at https://www.theanneboleynfiles.com/anne-boleyn-the-woman-behind-the-myths-online-talks/, but do make sure you add yourself to my mailing list at https://www.theanneboleynfiles.com/free-report/ to receive transcripts of each talk, and to get the 5 free gifts!