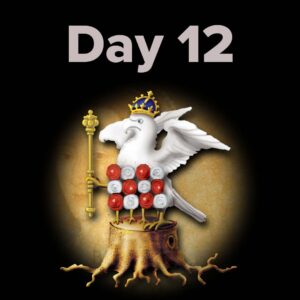 Today, our Anne Boleyn Files Advent Calendar treat is from historian and author Dr Mickey Mayhew and is Elizabeth I-themed.
Thank you, Mickey, and congratulations on your forthcoming book!
You can enjoy today's treat and any that you have missed by clicking here.
AND You can enjoy an extra Tudor treat over at the Tudor Society Advent Calendar – click here.
P.S. Don't forget about my live online Anne Boleyn event taking place this week, 13th to 15th December! Click here for more information.