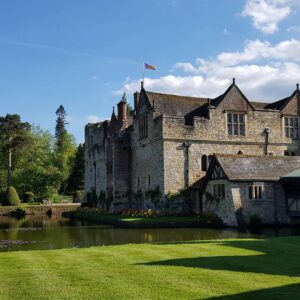 It's Day 1 of our Anne Boleyn Experience Tour based at Hever Castle, the Boleyn family home in Kent, and I'm already in Tudor bliss.
Lovely people, yummy food, lots of talking Tudor, meeting old friends, luxury accommodation, Hever Castle… what more could I want?
Find out all about Day 1 in my diary post over on the Tudor Society – click here.
Fancy joining us on next year's tour? Please do! Find out more and book your place at https://www.britishhistorytours.com/history-tours/anne-boleyn-2020