Christmas Shopping at The Anne Boleyn Files
Posted By Claire on November 8, 2011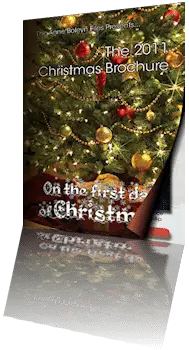 Yes, I mentioned "Christmas", sorry! I know some of you have started your Christmas shopping already and we're here to help you indoctrinate your friends and family with Tudor themed goodies – oh, and also to give yourself a treat while you're at it!
Here at The Anne Boleyn Files we a shop offering the following:-
In need of inspiration? Then check out the ideas in our Christmas Brochure – click here to browse it now!
Hmm… what shall I ask Tim to get me for Christmas?…
Christmas Shopping Dates
Please make sure you order in plenty of time as the majority of our products are handmade and made to order – great news for those of you who want special customizations! You can find our Christmas order deadlines at https://www.theanneboleynfiles.com/resources/christmas-ordering-deadlines/ – these dates are simply our recommended dates to make sure that your Christmas pressies get there in time, we don't want any disappointments! I've been conservative with the dates as the volume of post during the Christmas season does slow things down.
So sorry to have mentioned Christmas this early!