Anne Boleyn Files Customers Support Anne Boleyn Portrait Appeal
Posted By Claire on March 1, 2011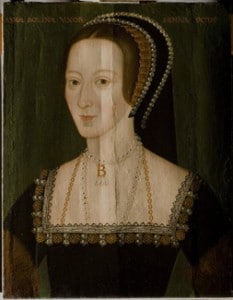 I just want to say a big thank you to those of you who bought products from The Anne Boleyn Files in February.
As you know, we pledged to give 10% of our profits from orders made in February to the National Portrait Gallery's Conservation Appeal to save the iconic portrait of Queen Anne Boleyn. Well. I'm happy to say that we raised £100 and I have just donated it to the appeal. Thank you!
You can find out more about the appeal at the special NPG page – http://www.npg.org.uk/support/donation/conservation-donation.php
There is also a special Facebook page –Save Anne Boleyn to raise awareness for the appeal.
Thanks also to those of you who have supported the Mary Rose 500 Appeal by downloading the Anne Boleyn Resource Guide or ordering the Jane Seymour Pink Marble Necklace or the Jane Seymour All Pink Marble Necklace. We have now raised £702.00 and you can donate by going to our special Anne Boleyn Files Just Giving page.