Anne Boleyn Experience 2020 – New dates announced!
Posted By Claire on October 7, 2019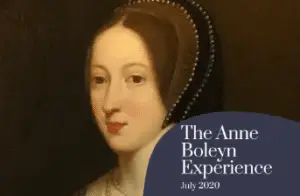 I just wanted to share this bit of good news with you!
Firstly, apologies for the sound of the sea breeze, which just wouldn't let up! I wanted to do something a bit more informal and have a change of scenery for this video so I hope you can forgive me. It wasn't quite as windy as it sounds!
Many of you were disappointed that the Anne Boleyn Experience May 2020 filled up so quickly, so after putting our diaries together Philippa set about organising a second Anne Boleyn Experience 2020 and everything came beautifully together – phew!
It's running from the 12th-16th July 2020.
Let me tell you a bit more about this tour in this video.
You can book your place at https://www.britishhistorytours.com/history-tours/anne-boleyn-july-2020.
It is filling up fast and as I write this it is already over half full, so do act quickly.
You can find out more about all our tours and sign up on the mailing list at https://www.britishhistorytours.com/history-tours/
Next year's tours are:
The Anne Boleyn Experience May 2020 – Sold Out
The Anne Boleyn Experience July 2020 – Spaces Available
The Elizabeth Experience September 2020 – Sold Out
Tudor & Stuart Witchcraft and Medicine October 2020 – Spaces Available