28 June 1491 – Birth of King Henry VIII at Greenwich
Posted By Claire on June 28, 2015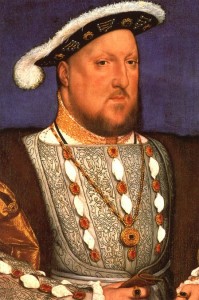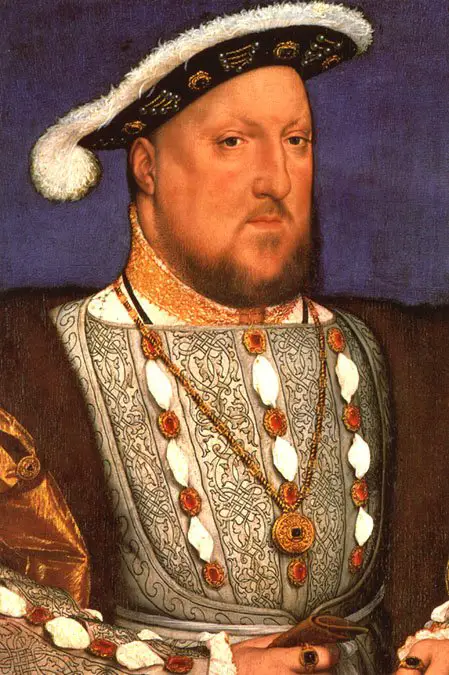 Happy 524th birthday to King Henry VII!
Yes, on this day in history, 28th June 1491, Henry VIII was born at Greenwich Palace. His parents, Henry VII and Elizabeth of York, now had an heir and a spare, as well as a daughter (Margaret).
Henry's older brother Arthur died in 1501 and so it was Henry who became king on his father's death in April 1509. He ruled for over 37 years and is one of the most famous monarchs in history, although many remember him for his six wives and tyrannical actions rather than for his achievements. In 2007, at English Heritage's Festival of History at Kelmarsh Hall, Alison Weir put forward the case for Henry VIII to be voted England's greatest monarch and listed the following as his achievements:
He was responsible for the English Reformation and for founding the Church of England.
He promoted parliamentary government by extending representation and expanding the privileges of both Houses.
He enhanced the standing of the monarchy and helped create a new sense of national identity.
He overhauled the machinery of the state, introducing progressive and efficient taxation schemes.
He created the most magnificent court in English history.
He patronised the Arts to lasting effect and popularised the art of portraiture.
He built or remodelled 70 palaces and erected fortresses along the south coast.
He was the first English king to authorise the translation of the Bible into English.1
Do you agree with those achievements? Could you add to them?
You can read more about Henry VIII in the following articles:
Notes and Sources
List taken from "England's greatest monarch is… ", BBC News, Wednesday 8 August 2007, see http://news.bbc.co.uk/2/hi/uk_news/magazine/6936537.stm