20 July 1524 – Queen Claude of France dies
Posted By Claire on July 20, 2015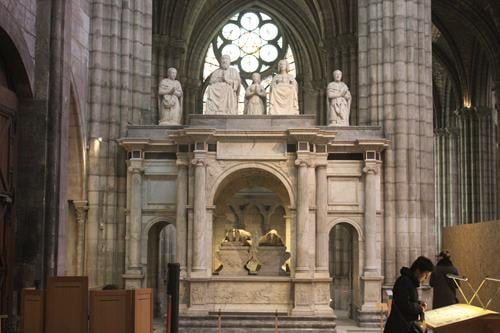 On 20th July 1524, Queen Claude of France, wife of Francis I, died at Blois at the age of just twenty-four. She was temporarily laid to rest in the chapel there, but then moved to the royal abbey of Saint-Denis just outside Paris in 1527.
At Easter, Tim and I visited Saint-Denis and I was able to pay my respects to Queen Claude, and also Francis I and many other French monarch, at the Basilica of Saint-Denis. Tim took these photos of their tomb (see above and below).
Click here to read more about Queen Claude, the queen Anne Boleyn served from 1515 to 1521.
Tudor Society members can view my video on the royal tombs at Saint-Denis over on the Tudor Society website – click here.