Posted By Claire on May 19, 2018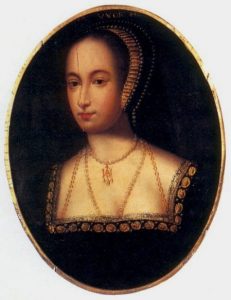 On this day in history, Friday 19th May 1536, Queen Anne Boleyn, second wife of King Henry VIII and mother of Queen Elizabeth I, was beheaded by a swordsman within the confines of the Tower of London.
Anne had been queen for just over three years when she was arrested on 2nd May 1536 at Greenwich Palace and escorted to the Tower of London. On 15th May 1536, she was found guilty of high treason for having sexual relations with four men, committing incest with her brother, and plotting with her brother and the other men to kill the king. Her execution had been scheduled for the 18th May but was postponed.
In the following video, which I made for MadeGlobal Publishing's special Anne Boleyn Day in 2016, I share the 19th May 1536 entry from my book The Fall of Anne Boleyn: A Countdown.