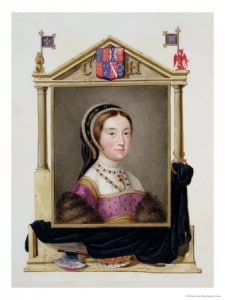 On this day in history, 11th November 1541, Henry VIII's council sent Archbishop Thomas Cranmer a letter containing instructions to move Queen Catherine Howard from Hampton Court Palace to Syon House, formerly Syon Abbey.
You can read more in my article Queen Catherine's Move to Syon House.
Also on this day in history…
1534 – Philippe de Chabot, Seigneur De Brion and Admiral of France, landed on English soil. George Boleyn, Lord Rochford, was chosen to meet the Admiral and escort him from Dover to London, and you can read all about this in my article George Boleyn, the Admiral of France and an Angry Anne Boleyn.
1918 – At the eleventh hour of the eleventh month, the armistice was signed between the Allies and Germany on a railway carriage in Compiègne Forest bringing World War I to an end. Today, in many countries around the world, this moment is commemorated by a two minute silence at 11am. See Armistice Day – Lest We Forget, which I wrote back in 2010, for more information.