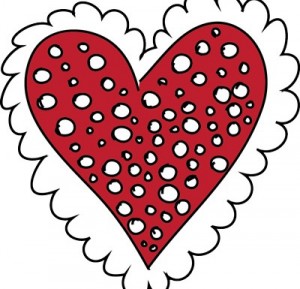 MedievalCourses.com is running a special Valentine offer at the moment on historian Toni Mount's courses:
"Simply enrol on our "Everyday Life of Medieval Folk" course before the end of February 14 and we'll automatically enrol you on the "Heroes and Villains" course for free. That's a whole thirty modules for the price of twenty. But you've got to act now to benefit from this offer.
Why not treat yourself or a loved one this Valentine's day with an unmissable offer from MedievalCourses."
Click here to find out more about this offer, the courses and how to enrol.
I narrated both courses, so I've done them both and really enjoyed them. Toni has done a great job. They're online too (PDF and/or audio) so you can do them in the comfort of your own home, wherever you are in the world, and at your own pace.