Tudor Tours Early Bird Booking Offers Ends Tonight!
Posted By Claire on September 9, 2011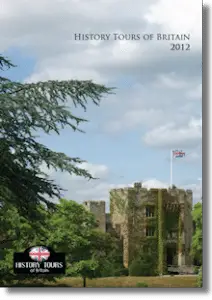 Just a quick reminder for those of you who want to book your place on one of our Tudor tours – the Early Bird booking offer, which gives you £100 (per person) off the total cost of the tour, ends tonight at midnight. Don't miss out!
The offer applies to all three of our 2012 tours:-
Click here to download our 2012 brochure or go to http://www.historytoursofbritain.com/brochures/2012/ to view it online.
It's good to see bookings coming in and also heartwarming to see some bookings from people I met on this year's tours, I'm so glad you enjoyed yourselves!