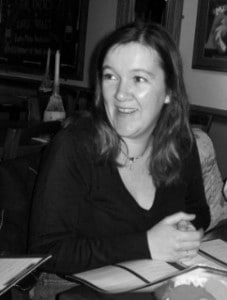 I will be hosting a LIVE webinar on the 22nd September 2011, at 8pm Eastern time, and I would love you to join me. All you have to do is join "The Anne Boleyn Fellowship" (if you haven't already!) and this will be included in your membership – join here.
In the first in a series of webinars on the maligned Boleyn family, "The Real Boleyns Part 1: George and Jane Boleyn", I will be examining the real George and Jane Boleyn, Lord and Lady Rochford, in contrast to the George and Jane of popular fiction, movies and TV.
EVENT: The Real Boleyns Part 1 – George and Jane Boleyn
DATE: Thursday, September 22nd 2011
TIME: 8:00pm Eastern, (12 midnight UTC/GMT, 5pm Pacific)
LISTENING METHOD: Attend via Phone/Skype or Webcast — it's your choice
FOR: Anne Boleyn Fellowship Members ONLY
A recording will be available if you can't make it.
As you know, I have been researching the Boleyns full-time, on a daily basis, for some time now and I want to share with you my findings on this family, who aren't quite how "The Tudors" and "The Other Boleyn Girl" portray them. I will also answer any questions you may have about them.
Full details of the webinar are available on the webinar page of the Fellowship website and you may want to download Clare Cherry's excellent 160 page biography of "George Boleyn" while you're on the site!
I'm really looking forward to meeting you at this webinar and as a member of the Anne Boleyn Fellowship, if you choose to join. I'm very excited!