Tudor Buttered Beere from 1594
Posted By Claire on December 20, 2016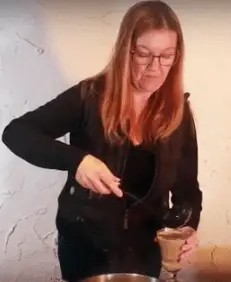 In my latest Tudor Cooking with Claire I'm making a warming drink which is perfect for serving at a Christmas party or for enjoying in front of the fire instead of mulled wine.
It's called "buttered beere" and is from Thomas Dawson's 1594 book The good Huswifes Handmaide for the Kitchin.
It is really easy to make. I loved it, but Tim wasn't so keen. He preferred the chilled version which is definitely more mellow than the original.
I hope you enjoy it and do let me know if you try it.
There are now thirteen "Tudor Cooking with Claire" videos and you can view them at https://www.youtube.com/playlist?list=PLepqWJ7TpkrIgbue34EVDscILGEG3cViv