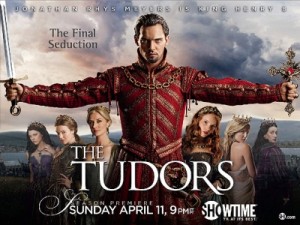 Yay!
Yes, you read it right, The Tudors Season 4 is finally coming on to UK television this month!
When I looked on the BBC website on Wednesday it said that the series would be aired "early 2011" but it has just been updated to January 2011, although transmission details have not been given yet – see http://faq.external.bbc.co.uk/questions/television/tudors_2011. Thanks to Anne Boleyn Files visitor, Chris, for spotting this and alerting me.
I know many Brits were frustrated because the USA got the final season in April and some European countries have aired it too, and many of us were beginning to think that it would never be aired, but we haven't got long to wait! Hurrah!
I'll let you know when the BBC release further details and please email me at claire@theanneboleynfiles.com if you spot it before I do.
Here's the trailer:-