Posted By Claire on January 12, 2011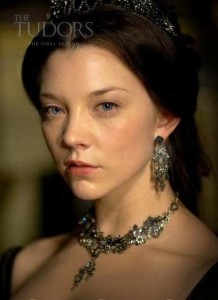 The BBC have just announced that the first episode of The Tudors Season 4 will be aired at 9.45pm on Saturday 22nd January. I assume that it will be on BBC 2, although their FAQ page does not specify which BBC channel.
Hurray!
This is brilliant news for UK fans who have been so frustrated by the delay in airing it in the UK. For those of you in the UK who want the Season 4 DVD, you can pre-order a Region 2 Europe copy of Season 4 at Amazon.de, Amazon's German site. It's released on the 10th February and is in both German and English.