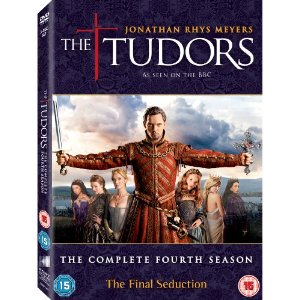 I've just had an email from my favourite shop (Amazon – I think I keep them in business!) to say that The Tudors Season 4 is due to be released in the UK on the 21st March 2011 and is available to pre-order now.
This is great news for British "The Tudors" fans. It is currently listed at £17.99 but Amazon's price promise means that if the price decreases between your order time and the release date, you'll receive the lowest price and you're protected if it increases.
Click here or on the image to pre-order it from Amazon or you should be able to pre-order it from your favourite DVD store. I really hope that the UK bring out the complete box set!