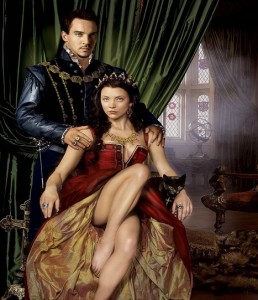 I've set out on a rather mammoth task! I'm going to be writing an episode guide of each episode of each season of "The Tudors" along with a list of inaccuracies I spot in the episodes.
Obviously it's going to take me a while to do as I have to watch the episodes, write up what happens and then make a list of the inaccuracies, so please do be patient with me!
I have completed three guides – the first two episodes from Season 1 and the first episode from Season 4. Click here to go to my "The Tudors" Episode Guide.
Please do join in and point out any inaccuracies you spot and also things that were accurate in the series. I'm sure I'll miss lots of things out!