The Fall of Anne Boleyn Book Tour Day 9 – The Tudors
Posted By Claire on June 7, 2012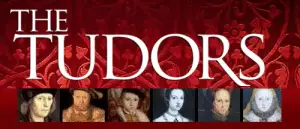 Day 9 of The Fall of Anne Boleyn: A Countdown virtual book tour sees me being interviewed by Anthony over at his blog on the Tudor monarchs – thanks, Anthony!
Click here to read the interview now.
I am offering a pewter bookmark featuring Anne Boleyn's falcon badge to one lucky person who leaves a comment there before midnight on Sunday 10th June.
Tomorrow, I end my book tour/blog hop with a guest article at the blog of the lovely Tudor Roses.
Missed out on my other articles and interviews? You can see the book tour schedule, with links, at The Fall of Anne Boleyn: A Countdown Virtual Book Tour