Posted By Claire on May 30, 2012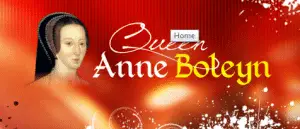 I've dashed to Slovenia today, albeit in a virtual sense, to share a guest post at Sylwia's Queen Anne Boleyn blog – see "Anne Boleyn and Me" – Guest post by Claire Ridgway. I hope that you can join me there and that you enjoy finding out a bit more about my Anne Boleyn 'journey'.
Today's giveaway on the Queen Anne Boleyn blog is a pewter Anne Boleyn bookmark. All you have to do to be in with a chance of winning it is to comment on that article. Good luck!
Tomorrow, Ashlie is hosting me on her Elizabeth I blog, Being Bess. You can see the book tour schedule at The Fall of Anne Boleyn: A Countdown Virtual Book Tour