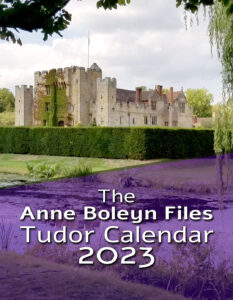 I just wanted to update you on The Anne Boleyn Files Tudor Calendar 2023, and it's good news!
The calendar is coming very soon, and I will post here and on social media as soon as it is ready.
It features some beautiful photos from Anne Boleyn Files followers. The overall winner is Jane Desilet, whose beautiful photo of Hever Castle graces the cover.
The calendar also features photos by Ian Rotondi, Dawn Sampays, Susan Abernethy, Vicki West, Debra Glass, Elizabeth Redhead, Elaine Louise Ryan, Alison Cullen, Charlotte Huffington-Shinn and Nikki Cox. Congratulations to them!
I'll post more information as soon as I have it, and I will, of course, be in contact with the winners too.