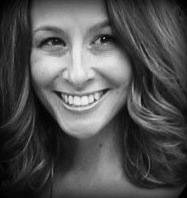 Today marks the start of my virtual book tour as I hop from Tudor blog to Tudor blog (or Facebook page) doing giveaways, guest articles, interviews and Q&As. I only wish that I could do it in the real world as it would be very exciting travelling from Spain to the USA, Canada, Australia and Slovenia!
I thought this was the perfect way to spread the message about "The Anne Boleyn Collection" and also thank the Tudor history community for all their support and encouragement over the past three years. I love interacting with other websites, blogs and Facebook pages and I hope you enjoy this tour. Perhaps you'll discover a blog you didn't know about and make some friends on the way!
Today I'm visiting Barb and followers at the Tudor Tutor – click here. I'm off there now so do pop in!
Here is the schedule for my virtual book tour and I'm pleased to be able to add an extra day, so a 6 day tour!
Monday 5th March TODAY The Tudor Tutor – I'll be answering questions from Barb's blog and Facebook followers and giving away a signed copy of "The Anne Boleyn Collection" plus a set of Henry VIII and Six Wives drink charms.