Special $0.99 Promo Price for The Fall of Anne Boleyn: A Countdown
Posted By Claire on August 12, 2012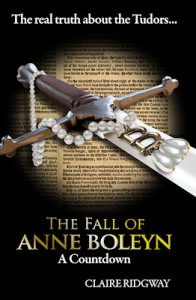 Just a quick post to let you know that Amazon US have chosen to do a special promotion on the Kindle version of my second book, The Fall of Anne Boleyn: A Countdown.
They are currently listing it for $0.99 and I don't know how long it will be at this price, so please tell your friends, family and anyone who would be interested – thank you! I'm really excited that Amazon have chosen to do this with The Fall!
You can click on the book cover or click here to go its Amazon.com page.