The Life of Anne Boleyn online course – updated lessons
Posted By Claire on January 27, 2017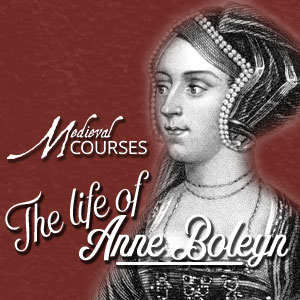 30th January 2017 is launch day for my first online history course with MedievalCourses.com. I've written a 15 unit course called The Life of Anne Boleyn, which you'll probably know about it as I have shared information about it before.
I've now finished recording all of the video lessons (there are also audio files and transcripts) and I've actually recorded 18 videos:
Introduction
Lesson 1 – Anne Boleyn's background and roots
Lesson 2 – Anne Boleyn's birth and early life
Lesson 3 – Anne Boleyn's family
Lesson 4 – Anne Boleyn's early education
Lesson 5 – Anne in France
Lesson 6 – Anne returns to England
Lesson 7 – Anne Boleyn's suitors: Henry Percy, Thomas Wyatt and Henry VIII
Lesson 8 Part 1 – Henry VIII's Pursuit of Anne Boleyn
Lesson 8 Part 2 – Henry VIII's Great Matter
Lesson 9 Part 1 – 1533: A wedding and coronation
Lesson 9 Part 2 – 1533: A birth and christening
Lesson 10 – Queen
Lesson 11 – The fall of Anne Boleyn
Lesson 12 – Trial, Execution and Reaction
Lesson 13 – The Legacy of Anne Boleyn: Elizabeth I
Lesson 14 – Anne Boleyn Myths
Lesson 15 – Researching Anne Boleyn
Phew! You just can't shut me up!
Course participants also get a copy of the audio version of my book The Fall of Anne Boleyn: A Countdown and then there are resources like family trees, further reading list, a list of primary sources and how to find them, links to useful videos and articles… lots to help you.
This is an online course of downloadable or streaming video and audio lectures (plus transcripts) which can be done in your own time and you have lifetime access to the course once you have signed up and paid. There is no set start or end date, you can do it at your own pace. It is open internationally.
If you are interested in this course then you can save $40 by pre-ordering it now for $35. After Monday 30th, it will go to $75. Here's the link to the course – https://medievalcourses.com/overview/life-anne-boleyn-mc06/
It's been fun writing and recording it, and I hope you have fun doing it.