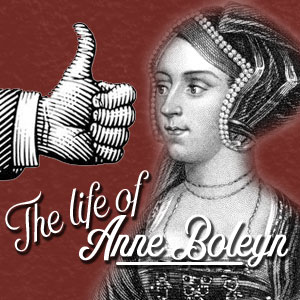 I've just learned that there was a temporary technical glitch yesterday on the MedievalCourses.com website which prevented some people signing up to my new 15-unit course on the life of Anne Boleyn. I'm so sorry for any frustration caused but please do be assured that it has now been fixed – phew!
If you do have any questions or encounter any problems, the MedievalCourses.com will be happy to help you – simply email admin@medievalcourses.com. I'm always here to help too and my email address is claire@theanneboleynfiles.com. There shouldn't be any problems but help is there anyway!
I'm so excited about this course and thank you to all those who have signed up.
Click here to find out more about the course and use discount code ABPRE at checkout to get the course for $35 instead of $75.