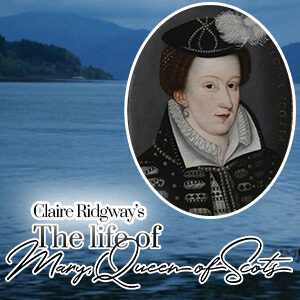 My latest online course, The Life of Mary, Queen of Scots, goes live tomorrow, 1st September 2021, so you only have today to pre-order it and save $25!
Simply use coupon code MQS2021 here
The course comprises streaming video lessons, which are also available as audio lessons and PDF transcripts.
Although the course will be released on 1st September, there is no set start or finish date, so you can do it in your own time. You have lifetime access to the course once you have signed up and paid.
The course is completely online and is open internationally.
Mary, Queen of Scots is one of those divisive but fascinating 16th century personalities. For some, she is the queen who was ruled by her heart and made reckless decisions, to others she is a tragic victim, and to others still she is the rival of Elizabeth I who actively plotted against the English queen.
But who was Mary, Queen of Scots?
The Life of Mary, Queen of Scots course will include the following units:
Introduction
Background and Roots – The Stewarts of Scotland
Early Life – The War of the Rough Wooing
A New Life in France
Queen of France
Return to Scotland
A Second Marriage
A Murder and another Marriage
Mary Loses her Crown
England and the Casket Letters
Imprisonment
Plots
Mary's Trial
Mary's Execution
Mary, Queen of Scots, a victim of the victors of history, and her real nemesis
The Legacy of Mary, Queen of Scots – In my end is my beginning
The Mary, Queen of Scots course will also include:
End of unit quizzes
Family tree
Recommended further reading and links to primary sources for your own research
Information on Mary, Queen of Scots places
End of course certificate
Click here to go to the course page now to pre-order. The discount code is MQS2021.
I do hope you enjoy this course as much as I have enjoyed putting it together.