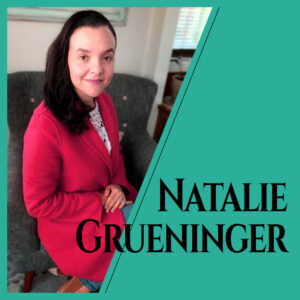 "Anne Boleyn, the Woman who changed England" is a week of daily talks and live Q&A sessions with THE best Anne Boleyn experts where you'll meet a very new Anne Boleyn and understand why she changed the course of English history. It's taking place completely online, so you'll be able to attend from the comfort of your home, which is brilliant in these uncertain times.
The event features seven days of online talks and Q&A sessions with eight Boleyn experts, and one of these experts is Natalie Grueninger. I've known Natalie for years, ever since she started her popular "On the Tudor Trail" blog, and I know just how dedicated she is to bringing accurate Tudor history to life for people all over the world.
Natalie will be speaking with her co-author, Sarah Morris, on "In the Footsteps of the Early Years of Anne Boleyn". Natalie and Sarah have this to say of their talk:
"Have you ever wanted to know more about some of the places Anne Boleyn knew intimately during her early years in England, Mechelen and France? Drawing upon the extensive research undertaken for the writing of our No 1 Amazon bestseller, "In the Footsteps of Anne Boleyn", join us for a lively adventure as we reimagine Anne's early years through the places she visited and called home.