Introducing Dr Estelle Paranque, a person I could listen to all day!
Posted By Claire on December 23, 2021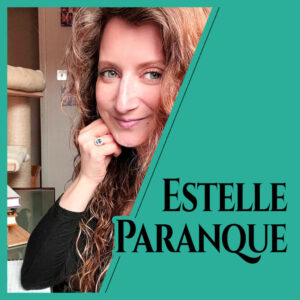 Today's featured speaker from the "Anne Boleyn, the Woman who changed England" online event is Dr Estelle Paranque, who many of you will recognise from the recent docudrama "The Boleyns: A Scandalous Family". I loved her enthusiasm for her subject in that series and I really could listen to Estelle talking about Tudor history all day.
Estelle is just one of the eight speakers taking part in a unique fully online Anne Boleyn conference which runs from 28th February to 6th March. It is a mixture of daily pre-recorded videos plus live interactive Q&A sessions with the experts. The topic is "Anne Boleyn, the Woman who changed England", and ticket holders will meet a very new Anne Boleyn and understand why she changed the course of English history. It's taking place completely online, so you'll be able to attend from the comfort of your home, which is brilliant in these uncertain times.