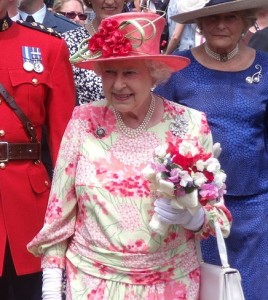 Yes, on this day in history, the 21st April 1926, Queen Elizabeth II was born by caesarean section at Mayfair. She was the first child of Prince Albert, Duke of York and later King George VI, and his wife, Elizabeth Bowes-Lyon. Elizabeth became Queen Elizabeth II on the death of her father, King George VI, on the 6th February 1952 and so has been Queen for over 59 years.
The BBC have put together a wonderful collection of photographs from her childhood years at Windsor – see http://www.bbc.co.uk/news/uk-england-berkshire-13146868 and you can enjoy a video of the Queen attending today's Maundy Thursday service at Westminster Abbey at http://www.bbc.co.uk/news/uk-13155577.
Happy Birthday, Your Majesty!