Happy 2016 – Happy New Year to you all!
Posted By Claire on January 1, 2016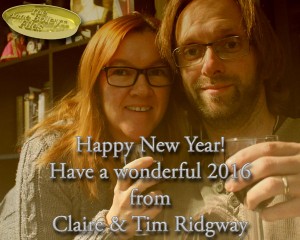 I just wanted to take this opportunity to wish you and your families and friends a very Happy New Year. I hope that 2016 brings you lots of good things, I will certainly try my best to bring you lots of interesting Tudor history articles and goodies. Happy New Year!
In Tudor times, although 1st January wasn't the official start of the new calendar year – that was Lady Day (25th March) – it was celebrated as New Year's Day and celebrations included the monarch and nobles exchanging gifts. You can read more about the gifts that Henry VIII and Anne Boleyn exchanged in my article Henry VIII and Anne Boleyn's New Year's Gifts.
Various important Tudor events also happened on New Year's Day, here are links to find out about two of them:
Thank you for all your support in 2015 and here's to us sharing our love of Tudor history in 2016 – cheers!