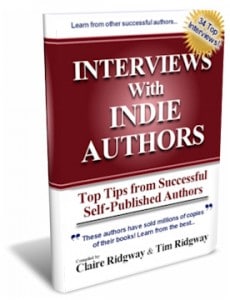 This is not at all to do with Tudor history – sorry! – but I know that many of you who follow this page are authors or aspiring authors.
Today sees the launch of my latest book project, Interviews with Indie Authors: Top Tips from Successful Self-Published Authors, and I'm very excited about it because it features interviews with some of the bestselling indie authors (including me!); interviews where they share their stories and their strategies for success. Self-publishing is a subject that is very dear to my heart and I feel honoured to have collaborated with these authors, who were so giving of their time and their advice. These were the authors who inspired me when I started my publishing journey back in February.
You can find out more about the book and also the launch competition in my article Competition and Launch of Interviews with Indie Authors.
Thank you for all your support and encouragement!