Day 9 of the Anne Boleyn Files Advent Calendar
Posted By Claire on December 9, 2018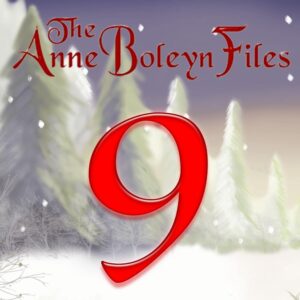 Today is the second Sunday of Advent and it is also time for another treat from the Anne Boleyn Files advent Calendar.
For the 9th December, we welcome historical novelist Sean Poage to the calendar with a very interesting article. Thank you, Sean!
All you have to do to enjoy Sean's Tudor treat, and any that you have missed, is to click on either the number 9 here in this post or scroll up to the cover image at the top of this website and click on the link there. It's easy!
I do hope you're enjoying the Anne Boleyn Files Advent Calendar. Do remember to visit us every day!