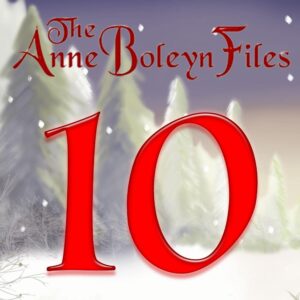 Happy Monday! I hope you had a wonderful weekend.
Today, author Natalie Grueninger shares a very Christmassy guest article with us today as day 10's treat on our Anne Boleyn Files Advent Calendar. Just the thing to get you in the Christmas spirit! Thank you to Natalie for writing it.
I hope you're enjoying the Advent Calendar so far. We have lots more Tudor treats in store for you and you can catch up on any you missed too.
To access the Advent Calendar, simply click on the picture of the number 10 in this post, or scroll to the top of the page and click on the link in our cover image.