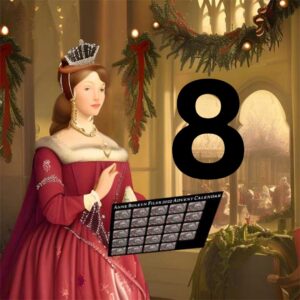 It's time for another Tudor treat from the Anne Boleyn Files Advent Calendar 2022!
Today's treat is from author and historian Toni Mount, who writes one of my favourite historical fiction series, the Seb Foxley medieval mysteries. Toni is sharing something factual with us today and you can enjoy it by clicking here, or clicking on the image, or clicking on the website header. Do make sure you catch up with any Tudor treats you might have missed.
You can enjoy two more Tudor-themed goodies today:
The latest in my "The Tudors in their own words" series of video, and it's Anne Boleyn today – click here.
Teasel's Tudor Trivia – 8 December – Ivan the Terrible annoys Elizabeth I – click here.