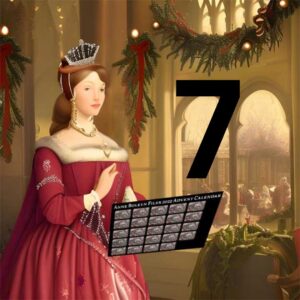 Today's Tudor treat on the Anne Boleyn Files Advent Calendar is an Anne Boleyn-themed one – hurrah!
A big thank you to historian and musician Jane Moulder for today's contribution. Jane is sharing an article she wrote on Anne Boleyn's musical abilities and the Anne Boleyn Song Book. It's a really interesting article and I do hope you enjoy it.
To access the Advent calendar, you can click here, click on the image or click on the website header.
I have more Tudor treats for you!
The latest video in my "The Tudors in their own words" series – click here.
Teasel's Tudor Trivia – 7 December – Cats – click here.