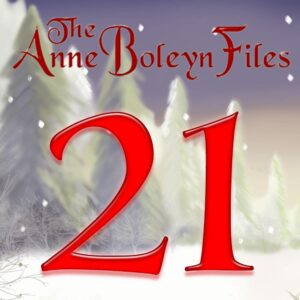 We've already had 20 wonderful Tudor treats, but there are 4 more to enjoy!
Today's Anne Boleyn Files Advent Calendar treat is a yummy one from me. I'd highly recommend having a go at it and let me know if you do.
We're here until 24th with lovely Tudor-themed things for you to enjoy. Simply click on the number here in this post or use the link in the cover image of this website to enjoy today's treat and the other 20.