Day 22 of the Anne Boleyn Files Calendar
Posted By Claire on December 22, 2018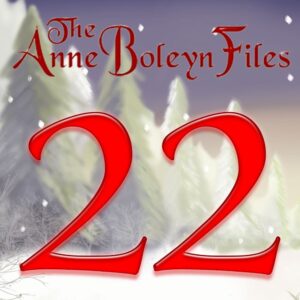 It's nearly Christmas!
It's also time for another Tudor treat from the Anne Boleyn Files Advent Calendar. Today's treat is from historical novelist Janet Wertman. Thank you so much to Janet and all the other authors, historians and bloggers who have contributed Tudor tidbits for our calendar. We are loving them!
To enjoy today's treat, and any you have missed, just click on the number here in this post or use the link in the cover image of this website.
Enjoy the rest of your weekend!