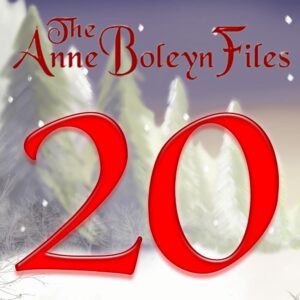 It's time for another historical treat from the Anne Boleyn Files Advent Calendar. These treats are so much better than chocolate, don't you think?!
Today's treat is from author Toni Mount, with a bit from me too, and it concerns the 'heavens'. I do hope you enjoy it.
Just four more treats to go now! Remember to visit us here daily to enjoy our historical treats. You can either click on the numbers in my daily posts or click on the link in the cover image at the top of the website. You can also catch up on treats you've missed.