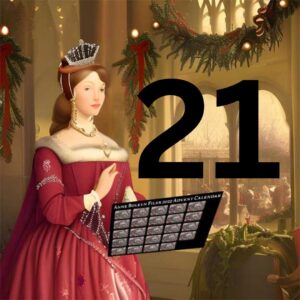 It's another day so time for another Tudor treat from the Anne Boleyn Files Advent Calendar!
Our treat today is from Phil Downing, manager of Harvington Hall, a historic property with so many secrets. A big thank you to Phil for his contribution.
You can enjoy today's Tudor treat by clicking here, or on the image in this post, or on the website header. You can also catch up with any days you have missed.
Enjoy two further Tudor treats:
Today's video in my "The Tudors in their own words" series. It's a funny one today! – click here.
Teasel's Tudor Trivia – 21 December – Tudor Ale – click here.