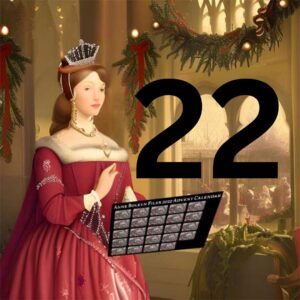 We still have a few Tudor treats left to enjoy on the Anne Boleyn Files Advent Calendar and today's is an Anne Boleyn-related treat from Kate McCaffrey, assistant curator at Hever Castle, the Boleyn family home.
You can enjoy today's Tudor treat by clicking here, or on the image in this post, or on the website header. You can also catch up with any days you have missed.
Enjoy two further Tudor treats:
Today's video in my "The Tudors in their own words" series – click here.
Teasel's Tudor Trivia – 22 December – Beware of goblins! – click here.