Day 16 of the Anne Boleyn Files Advent Calendar
Posted By Claire on December 16, 2022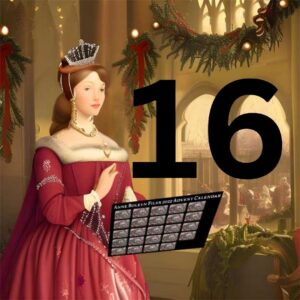 Is it me or is December flying by?! It's already time for day 16 of the Anne Boleyn Files Advent Calendar.
Today, historian and Mary I expert Johanna Strong shares a fascinating historical document. Thank you, Johanna! Johanna is one of the speakers involved in my online event Discovering Mary I.
To access the Advent Calendar, simply click here, or on the image in this post, or on the website header. You can catch up with any you have missed.
Enjoy two further Tudor treats:
Today's video in my "The Tudors in their own words" series – click here.
Teasel's Tudor Trivia – 16 December – The Mary Rose's dog – click here.