Day 12 of the Anne Boleyn Files Advent Calendar
Posted By Claire on December 12, 2022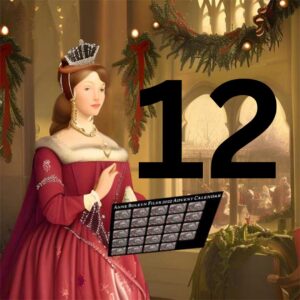 It's time for another treat from this year's Anne Boleyn Files Advent Calendar.
Today's Tudor treat from me will keep you busy. It's a whole magazine to read, and it's Christmassy too.
I do hope you can set aside some time to enjoy reading its articles.
To get access to today's treat, and any you've missed, simply click here, or on the image with this post, or on the website header.
I have two further Tudor treats for you:
My latest "The Tudors in their own words" video – click here.
Teasel's Tudor Trivia – 12 December – Tudor teeth cleaning – click here.