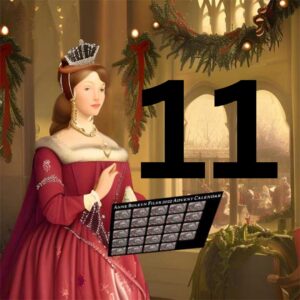 Time really is flying isn't it? But then it always does when you're having Tudor fun!
Yes, it's already 11th December, and that means it's time for our 11th Tudor treat!
Thank you to historical novelist Judith Arnopp for today's contribution, which looks at the history of a well-known nursery rhyme – fascinating.
You can enjoy today's Tudor treat and catch up on any you've missed by clicking here, clicking on the image or clicking on the website header.
And I have another two Tudor-themed goodies for you:
Today's "The Tudors in their own words" video – click here.
Teasel's Tudor Trivia – 11 December – A child bride for a Prince in the Tower – click here.