Catherine Parr – The Old Nursemaid?
Posted By Claire on March 3, 2011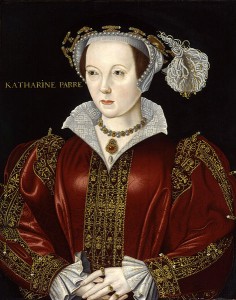 In the final part of our Six Wives' Stereotypes series we look at a wife who I would say has been more ignored and misrepresented than maligned.
When I did a project on Henry VIII and his six wives when I was 11, I thought that Catherine Parr was nothing but a glorified nursemaid, a nurse with a crown and jewels as a perk. I imagined her tending the obese, bad-tempered and ill King, mopping his brow and whispering soothing words of comfort to him. A woman who made his last years more comfortable and who humoured him. How wrong I was. Just last weekend I was watching "The Tudors" and there was Queen Catherine Parr applying a poultice to Henry's leg ulcer, although I am pleased to say that they have also made Henry's sixth wife glamorous and intelligent so I might let them off!
I also thought of Catherine as an old spinster for some reason. In my 11 year old mind she was a doddering old lady who Henry picked for her nursing skills!
If people don't associate her name with being Henry's nurse, then they seem to think of her only as the one who survived, the queen who was lucky to outlive the King before he got bored of her and cut off her head!
So, if Catherine Parr has been misrepresented as Henry's nursemaid in his twilight years and the "survivor", who was the real Queen Catherine Parr?
Catherine Parr's Family Background
You can read a full bio of Catherine Parr on the Catherine Parr Bio page, but here are a few details on Catherine's background.
Catherine was born in 1512, probably in August1, and was the eldest daughter of Sir Thomas Parr and Maud Green. Her father was descended from Edward III, so Catherine, like Henry VIII's other wives, was descended from King Edward I. The Parrs had served in the household of John of Gaunt2 and Catherine's mother, Maud, was one of Queen Catherine of Aragon's maids-of-honour. Ironically, Catherine was named after Catherine of Aragon!
Catherine Parr's Education
Catherine lost her father when she was just five years old so her mother was responsible for making the decisions regarding Catherine's education. Unlike many girls of her time, Catherine did not just learn needlework, home-making skills and basic reading and writing, she was given a high standard of education and became fluent in languages such as French, Latin and Italian. Her later love of learning is testament to her early education.
The Most Married English Queen
Catherine was far from being 'on the shelf' when Henry VIII took a fancy to her, she had already been married twice before and actually had another suitor planning to marry her.
In 1529, at the age of 17, Catherine Parr married Edward Borough, the eldest son of Sir Thomas Borough of Gainsborough Old Hall, Lincolnshire. The marriage was short-lived and childless because Edward died in early 1533. Edward's father, who had just been made Anne Boleyn's Lord Chamberlain, did not take Catherine in but he did provide her with income from three of his manors in Surrey and Kent3. It is thought that Catherine went to stay at Sizergh Castle in Cumbria, home of the Dowager Lady Strickland, one of Catherine's father's cousins.
In 1534, Catherine Parr married John Neville, Lord Latimer, of Snape Castle, Yorkshire. It is likely that Lady Strickland and Bishop Tunstall, a friend of Catherine's family, helped to arrange the marriage. It was what Catherine needed, it was a good marriage. Catherine was Latimer's third wife and she became stepmother to his 14 year old son and 9 year old daughter. Latimer died in 1543, probably in the February, leaving Catherine his manor at Stowe, estates around York and silverware. Latimer's will also made Catherine responsible for bringing up Latimer's daughter, Margaret Neville4.
On the 12th July 1543, just 4 months after her husband's burial, Catherine Parr married King Henry VIII in a small ceremony at Hampton Court Palace. However, he had not been Catherine's only suitor in the weeks after Latimer's death, one suitor had to give up on Catherine, making way for the King, and that man had been Thomas Seymour, brother of Jane Seymour. After Henry VIII's death in 1547, Catherine wrote to Seymour: "as truly as God is God, my mind was fully bent the other time I was at liberty to marry you before any man I know"5. It is clear that Seymour's feelings had been requited but along came the King and Catherine was an intelligent woman. As Linda Porter writes:-
"But the king was king. He offered Katherine and her family power and wealth undreamed of when the Parrs of Kendal set out on their tortuous road to advancement eighty years before. Ultimately, he could not be denied."6
King Henry VIII died on the 28th January 1547 and his thrice married widow was finally able to marry the man she loved, Thomas Seymour. The couple courted in secret, sending each other love-letters, and finally married sometime in May 1547. The date of their marriage is not known because it was a secret ceremony. Catherine must have been over the moon. The marriage was a love match and the love letters between them in the lead up to their marriage clearly show "their excitement, their hopes and their fears"7. Happiness was to be fleeting though for Catherine, her heart was broken when Seymour started a flirtation, and very inappropriate relationship, with Catherine's ward, the Lady Elizabeth, Henry VIII's teenage daughter. Although the couple were able to patch things up when Elizabeth was sent away in Spring 1548, Catherine Parr died just six days after giving birth to her first child, Mary Seymour. Sadly, even more tragically, there is no record of little Mary after the age of 2.
Catherine Parr the Hostage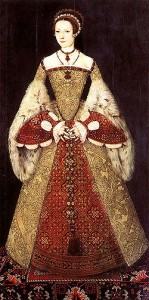 One little known fact about Catherine Parr is that while she was married to Lord Latimer, she was actually held hostage. It was during the Pilgrimage of Grace of 1536 that the rebels took Catherine and her stepchildren hostage while they forced Latimer to join their side. Thankfully, Latimer was able to get his wife and children freed and escaped being caught up in the rebellion and its terrible repercussions.
Queen Catherine the Regent
In 1544, Henry VIII appointed Catherine his regent while he went to France. Linda Porter points out that "before Katherine Parr, only his first queen, Katherine of Aragon, had performed such a role."8 Clearly, Henry VIII trusted his wife, one who, like his first wife, was "a capable and intelligent wife who proved herself not merely equal to the task, but who relished the responsibility."9 Porter points out that Catherine obviously had a council to advise and help her, but her three month regency was a success and she deserves credit for it.
Catherine the Mother and Reconciler
Catherine Parr was stepmother to two sets of children: the son and daughter of Lord Latimer and Henry VIII's three children. Not much is known about her relationship with Latimer's son, John Neville, who was 14 when she married his father, but Linda Porter points out that "during her tenure as his stepmother, he does seem, at least, to have avoided the disgrace which subsequent allegations of rape and murder brought to the name of Latimer. Nor did she abandon him after his father's death… [his] wife, Lucy, was one of Katherine's ladies-in-waiting when she became queen."10
Lind Porter writes of how close Catherine was to her stepdaughter, Margaret Neville:-
"Theirs quickly became a close and loving relationship. Margaret had never really known a mother but that gap in her young life was filled by her father's third wife, who supervised her education, encouraged a love of learning and a devotion to religion which mirrored Katherine's own journey into spiritual awareness. They were never parted for any length of time until Margaret's premature death at the age of twenty-one."11
Although Jane Seymour is often credited as reconciling Henry with his daughters, Mary and Elizabeth, it is actually Catherine Parr who deserves the credit. Catherine was able to establish good relationships with all three of Henry's children, even the staunch Catholic, Mary, who held very different religious views to those of her stepmother. Catherine's mother, Maud, had served Mary's mother, Catherine of Aragon, loyally and Catherine and Mary were quite close in age, the two women became close friends and remained so even after the hiccough caused by Catherine's scandalous secret marriage to Thomas Seymour. Although Mary initially disapproved of the marriage, the two women were reconciled and Catherine named her baby girl after her stepdaughter and friend.
Prince Edward was only a few days old when his mother, Jane Seymour, died in October 1537 so Catherine Parr was the only mother he had known. His father's marriage to Anne of Cleves only lasted a few months and he was only 4 years old when Catherine Howard was executed. When his father married Catherine Parr, he was five years old and it was Catherine he called 'Mother'. Linda Porter writes of how "her influence, if not direction, of the choice of tutors and study for her stepson is evident in his correspondence with her… But her importance to Edward personally went even beyond this, for she was the link between the prince and the person he wanted to please more than anyone else in the world – his magnificent, but distant, father." Henry VIII was the rather scary distant father and Catherine was the warm, loving go-between.
As for the precocious Lady Elizabeth, she was completely won over by her stepmother's warmth, charm, wit and intelligence. Elizabeth's love and respect for her stepmother is clearly shown in the beautiful gift given to Catherine by Elizabeth at New Year 1544/1545. The gift was a translation of the famous literary work by Marguerite of Navarre, "Le miroir de l'ame pecheresse", the mirror or glass of the sinful soul. The eleven year old Elizabeth had managed to translate a poem which David Starkey12 says "leaves today's undergraduates blank". Not only did it show Elizabeth's intelligence, but it also showed her love for her stepmother, in that it would have taken many hours of work, and her appreciation of Catherine's religious views. Starkey wonders if Catherine had actually been sharing Le Miroir with Elizabeth in the summer of 1544 with the mission of converting her. Whatever the truth of the matter, it was a special gift to a beloved stepmother and shows that Catherine was a major influence on the young Elizabeth.
After Henry VIII's death in January 1547, Catherine Parr became Elizabeth's guardian and took her to live with her. Their shared love of religion and learning meant that the two were incredibly close but in May 1548 Catherine sent Elizabeth to live at her friend Sir Anthony Denny's house and the two never saw each other again. Why? One word: Thomas Seymour.
Thomas Seymour married Catherine Parr sometime in May 1547 and so obviously lived with Catherine and Elizabeth, it was then that he started to act inappropriately with the teenager. He would let himself into her bedroom, sometimes dressed only in a nightshirt, and proceed to kiss, tickle and stroke the girl, even stroking her buttocks. At first, Catherine seems to have put her husband's behaviour down to innocent horseplay and even joined him in Elizabeth's bedroom on occasions. However, things took a rather strange turn when, one day in the garden, Catherine restrained her stepdaughter while Seymour slashed Elizabeth's gown to pieces with his dagger. What was Catherine thinking? We just don't know, but by this time she was pregnant and may have feared losing Seymour. Not a great excuse but in May 1548 Catherine did the right thing and sent Elizabeth away to protect the girl and her reputation and also to protect her own marriage. A very peculiar chain of events!
Although Catherine never saw Elizabeth again, stepmother and stepdaughter did correspond by letter and it is clear that they missed each other. Elizabeth must have been sorely grieved by news of Catherine's death in September 1548.
Although David Starkey is of the view that Catherine's role in re-uniting Henry with his children has been exaggerated, and clearly the King made his own decisions, I do feel that Catherine is partially responsible for Henry's decision to pass the act putting his daughters back into the line of succession. Catherine had welcomed Mary and Elizabeth back to court, had forged close relationship with them and had enabled Henry to become close to them again. Linda Porter writes of Catherine:-
"To Mary she was a companion and supporter. Only four years separated them and they shared many cultural interests, like music and dancing, as well as a love of fashion and jewellery. To Edward and Elizabeth, however, she was much more: the only mother they had really known. And she came into their lives at a crucial time, when Edward was about to commence his formal education and Elizabeth was, as a consequence, being set up in a separate household. No one should imagine that Katherine somehow miraculously invented a family life in the modern sense for Henry VIII and his children. This was not how things were done in Tudor England. But Katherine did manage to build on an awareness that was already taking shape in Henry's mind when he married her in July 1543 – that his children were crucial to the future of England and that he should formalize, through parliament and in his will, arrangements for the succession. Mary and Elizabeth, though both still officially illegitimate, were restored to the succession in 1544. It would be an exaggeration to say that this was Katherine's doing but her warmth and congeniality created an environment in which Henry could better appreciate the benefits of such decisions. His last queen was good at handling difficult people."13
Catherine Parr's Faith
Although it is clear that Catherine held Reformist views after her first year of marriage to the King, Linda Porter points out that it is impossible to say what her beliefs were when she married Henry in 1543. Porter says that Catherine is often seen as sacrificing her love for Thomas Seymour and marrying the King so that she could be God's "agent" and do his work, that it was the opportunity to promote religious change, "but it is unlikely the truth is so straightforward".14 Porter explains that Catherine's family "were associated with reform but not ostentatiously so" and that "it seems safe to say that when she married Henry there was nothing about Katherine that set alarm bells ringing with him or with conservatives like Stephen Gardiner"15. Perhaps Catherine sensibly kept her beliefs to herself, or perhaps she was unsure, at this stage, what she believed. However, in June 1545, Catherine expressed her faith publicly in her book "Prayers Stirring the Mind unto Heavenly Meditations", a compilation of holy works, and seems to have been meeting with Archbishop Thomas Cranmer on an almost daily basis while she was regent. Like Cranmer, Catherine was committed to promoting the idea of worship being in English. Catherine was also close friends with Catherine Brandon, the Duchess of Suffolk, who, by this time, was an enthusiastic reformer. Catherine's next book, "Lamentation of a Sinner" was all her own work and gives Catherine's "views on death, salvation, the evils of the papacy and the debt that England owes to Henry VIII, good preaching, marriage of priests, the upbringing of children and the belief that scriptures should be read by all"16. Linda Porter describes it as "an amalgam of reforming religious ideas, based on a set of convictions that were characterized by the term 'evangelical' at the time. A few passages are closer to Calvinism than Lutheranism."17 It may have been an attempt by Catherine to heal "the split in Christianity"18
You can read more about Catherine's faith in Linda Porter's biography, in the chapter "The Queen's Gambit".
The Plot Against Catherine Parr
In 1546, the conservative faction which included the likes of Stephen Gardiner and Thomas Wriothesley decided to make a move against the Queen. They used Catherine's reformist beliefs against her and managed to persuade the irritable Henry VIII, who was tiring of his wife's debates with him on religion, to sign a bill of articles against the Queen. However, while Catherine's enemies planned on questioning the queen's ladies and searching the queen's belongings for heretical books, the King spoke of the matter to his physician, Dr Wendy, and the signed bill of articles was 'accidentally' dropped and found by "some godly person and brought immediately to the queen".19
Knowing what had happened to Anne Boleyn and Catherine Howard, Catherine understandably became hysterical and Dr Wendy was sent to attend her, the very man who the King had spoken to. The physician advised Catherine to "shew her humble submission to the king" who would be "gracious and favourable to her"20. When Henry came rushing to see his ill wife, Catherine submitted to him completely, apologising for displeasing him. The King reassured his distressed wife and left her. The intelligent queen quickly ordered her ladies to get rid of any heretical books they owned and when, the next night, she visited the King and he turned the conversation to matters of religion, asking her opinion, Catherine told Henry:-
"Since therefore, God has appointed such a natural difference between man and woman, and your majesty being so excellent in gifts and ornaments of wisdom, and I a silly poor woman, so much inferior in all respects of nature to you, how then comes it now to pass that your majesty, in such causes of religion, will seem to require my judgement? Which, when I have uttered and said what I can, yet must I, and will I, refer my judgements in this, and in all other cases, to your majesty's wisdom, as my only anchor, supreme head and governor here in earth, next under God, to lean to."
When Henry replied, saying:-
"Not so, by St Mary, you are become a doctor, Kate, to instruct us, as we take it, and not to be instructed or directed by us"
Catherine was quick to assure the King that he was mistaken and that she, a lowly woman, would never dare to try and teach her husband:-
"And where I have, with your majesty's leave, heretofore been bold to hold talk with your majesty, wherein sometimes in opinions there has seemed some difference, I have not done it so much to maintain opinion, as I did it rather to minister talk, not only to end that your majesty might with less grief pass over this painful time of your infirmity, being attentive to our talk, and hoping that your majesty shall reap some ease by it; but also that I hearing your majesty's learned discourse might receive to myself some profit."21
It was the speech of Catherine's life. The words were those of a humble and submissive wife simply trying to ease her husband's suffering, but they were spoken by an intelligent and pragmatic woman who knew that she had to stroke her husband's ego to survive the plot against her. She said what Henry wanted to hear.
The couple were reconciled and when Wriothesley turned up with armed guards to arrest the Queen, Henry sent him away with a flea in his ear, calling him an "arrant knave, beast and fool."
This story comes from John Foxe, author of Actes and Monuments (Book of Martyrs) and we do not know how much is true, but Linda Porter writes that there were moves against reformers at this time, for example, Anne Askew, who was not as lucky as Catherine. In her biography of Catherine, Elizabeth Norton wonders if the plot against Catherine was actually a test set by Henry VIII, a test which she passed by submitting to him and taking the chance offered by her husband "to redeem herself in his eyes"22 Interesting theory!
Conclusion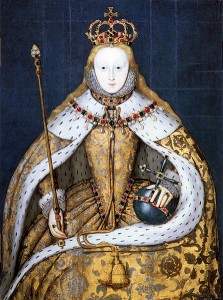 As I end this article, I'm left feeling that I have not done this amazing woman justice. As Elizabeth Norton says in the introduction to her book on Catherine, "She was the most reluctant of all Henry VIII's queens, but she was also one of the greatest". Her achievements in my eyes are:-
Becoming a published author in her own right at a time when women were 'seen and not heard'.
Her influence on the future Elizabeth I – She was a mother and friend to Elizabeth at a time when Elizabeth needed a role model and she helped shape the woman and monarch Elizabeth became. Linda Porter writes "The adult Elizabeth was very much the product of Katherine Parr. Her education, her religious beliefs, her consciousness of personal image owed much to the stepmother who guided and loved her during those formative years. Katherine had brought up a talented and determined girl, open-minded by the standards of her day, who was not afraid to rule… Her long reign, with its flowering of culture and the establishment of a small country on the north-western fringes of Europe as a world power, is Katherine Parr's abiding achievement."23
Survival – Although I get cross with Catherine being labelled as simply the "survivor", she survived everything that Tudor life threw at her: being widowed three times, living with uncertainty, having to give up her true love, becoming queen of England and wife to a man known for his mood swings and the fact that he had executed two wives, acting as regent, going against the grain and causing scandal by marrying Thomas Seymour,and  having her heartbroken by the man she loved.
Her handling of the King – I believe that she made Henry VIII happy in his final years and that she had the intelligence and intuition to know how to handle him.
Motherhood – Although Catherine died shortly after the birth of her daughter, she was a good mother to five children.
Being brave enough to follow her heart and marry Thomas Seymour
In a previous article, I described Catherine as "an attractive and intelligent woman, who combined the intelligence and wit of Anne Boleyn with the prudence and diplomacy of Catherine of Aragon" and I stand by that but I would also add that she combined the best bits of Henry VIII's previous wives:-
Catherine of Aragon's diplomacy and loyalty
Anne Boleyn's wit, charm and intelligence
Jane Seymour's submissiveness (or perhaps the knowledge to know when to submit!)
Anne of Cleves' pragmatism
Catherine Howard's kindness and warmth
She was an excellent wife queen and I wonder how things would have turned out if Henry had met her many years earlier.
There is so much that I have not covered in this article and you can read more about Catherine Parr in the following articles:-
Notes and Sources
Katherine the Queen: The Remarkable Life of Katherine Parr, the Last Wife of Henry VII, Linda Porter, p21
Ibid., p8
Ibid., p57
Ibid., p119
Ibid., p121
Ibid., p139
Ibid., p287
Ibid., p200
Ibid.
Ibid., p66
Ibid.
Elizabeth, David Starkey
Last But Not Least – The Enduring Fascination of Katherine Parr, article by Linda Porter
Porter, p167
Ibid., p167-8
Ibid., p241
Ibid.
Ibid.
Ibid., p257
Ibid.
Ibid., p258-9
Catherine Parr, Elizabeth Norton, p150
Porter, p348