Caption Competition Winner
Posted By Claire on October 13, 2016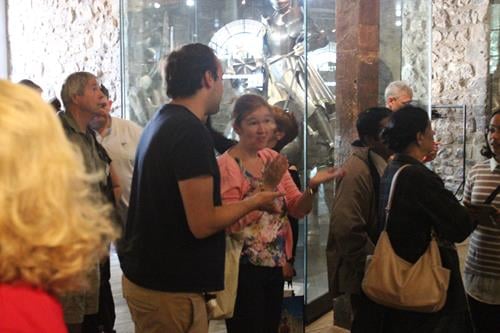 And the winner of the caption competition is Globerose, who captioned the photo with the following:
Gareth: "Well, here we are, Claire, in the Tower and last night you were in Spain! What would Henry make of that?!"
Claire: "He wouldn't believe it, Gareth."
It did make me laugh and Gareth loved it too. Congratulations, Globerose, you win a copy of Gareth's A History of the English Monarchy and a copy of one of my books, whichever one you'd like.
Thank you to everyone who took part.