Posted By Claire on October 6, 2016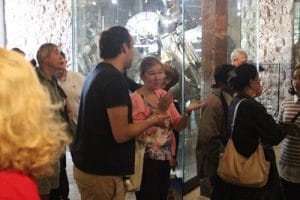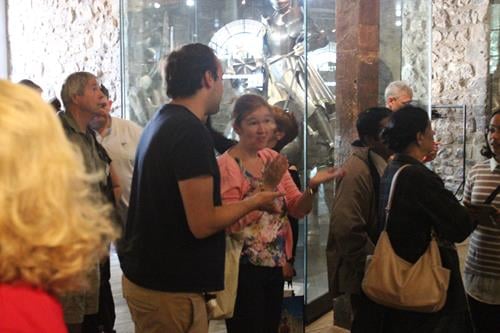 I was going through all the photos that Tim and I took of our recent adventures in London and I found this funny one. Tim took this one of me and historian Gareth Russell as we walked around the White Tower of the Tower of London together. I haven't got a clue what we were talking about and why I made that face, so I thought it would be fun to run a caption competition.
All you need to do is to leave a comment on this post giving your caption for the photo. There are no rules regarding how many words/characters the caption should be, but it should have some kind of history twist, with us being two history authors and we were at the Tower of London. Leave your comment before midnight on 12th October 2016. Gareth and I will pick a winning caption and the writer will win two books – a copy of Gareth's A History of the English Monarchy from Boadicea to Elizabeth I and the winner's choice of one of my books.
Here is a larger version of the photo so you can see the wonderful face that I'm pulling: