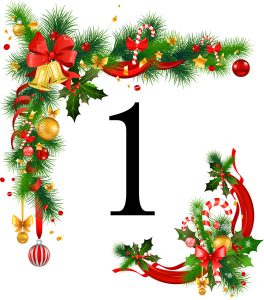 It's the 1st December and that means that it's time for our annual Anne Boleyn Files Advent Calendar [applause, party poppers, shouts of joy, gun salutes…]! Yay!
Each day, you will be able to open a new door on the advent calendar which you can access by either clicking on the header of this website, where it says "CLICK HERE FOR ADVENT CALENDAR", or by clicking here – easy!
There are all kinds of treats for you to enjoy because we have contributions from historians, authors, bloggers and artists. I can't promise chocolate, but I can promise Tudor history in abundance – will that do?
Check out number 1 now – you can simply click on the image in this post. Enjoy!